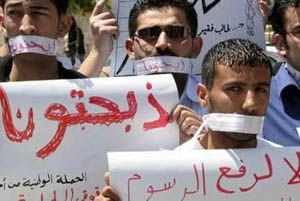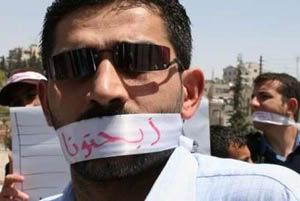 Well it seems that there are students in Jordan that have discovered the university fees are too high, or to be more precise, everybody knows fees are too high, they finally expressed that.
My own respect to those students that demonstrated yesterday outside parliament, I don't know how many were you, but yesterday you expressed a great form of courage, a bravery you will not find in the majority of Jordanians, who even if they are extremely poor and completely conscious of how much we pay for a fundamental right that by definition is gratis, they have not manifested with you in front of our sleeping parliamentarians and have not raised banners against our government, no... I don't mean that Jordanians are cowards, I can't never think such a thing, we know what is just and what is not, and so we know we must demand our rights, but, when you think that such a move will get you in trouble for the rest of your life, when your future is determined by how much 'loyal' you are and when your job opportunities are determined by a paper of the Secret Service, you will be sure that few people raise their voices... they stay like you; with a tape that covers their mouth, but a virtual one... they go into hiding, they try to escape from the Governor's enactments that in the age of quasi-fascist laws determine if you can use your mouth, when and how much you can open it...
Yesterday you have not paid heed to what the Governor ordered, I do not know police have paid attention to what you did, I do not know the government itself will give a response to what you asked, in these times I doubt our nearsighted powerbrokers have even heard about your demonstration, but in these times, in which no one hears and no one speaks you have broken at least that obscure silence...