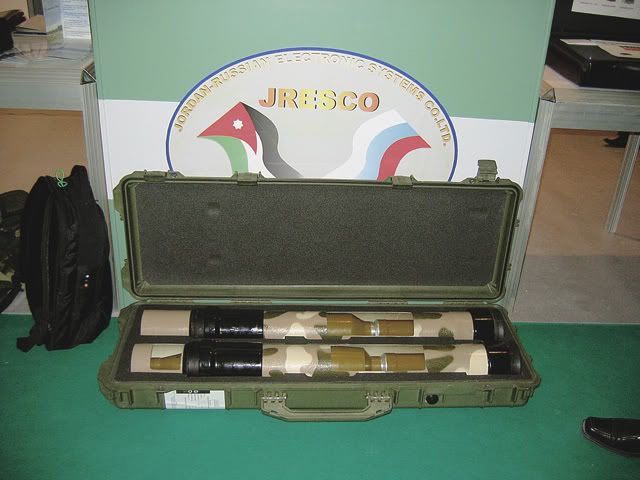 The Russian-Jordanian Hashim RPG-32 rocket launcher system is considered a threat to US Security and it was listed by the US Army as part of its intelligence brief on 'Asymmetrical Threats to Current and Future US Forces'.
Back in 2006, Jordan Russian Electronics Systems Co (JRESCO) revealed the development of Hashim as a new 105 mm rocket-propelled grenade (RPG) launcher system. JRESCO is a joint venture between the KADDB and Russia's Rosboronexport.
In a recent news story, the Arabic version of CNN reported that Hashim RPG-32 represents one of the security threats for the United States of America, together with other ballistic missiles which can destroy all types of military tanks. The Hashim RPG-32 is the result of cooperation between Jordanian and Russian engineers, CNN stated.
Labels: Jordan