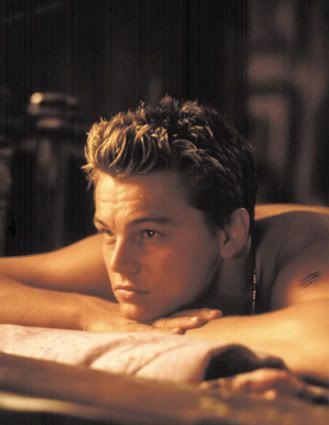 Leonardo DiCaprio will play the role of an ex-journalist, who is now a CIA agent sent to Amman to cooperate with the chief of General Intelligence Department in tracking down an Al-Qaeda leader planning to attack America. The movie is produced by Warner Bros and directed by the big Ridley Scott (director of Gladiator, Hannibal, Alien, Kingdom of Heaven...)
From Variety.com :
Scott already is scouting venues in Morocco for a film that will shoot in Washington, D.C., Europe and the Middle East. DiCaprio will play an ex-journalist-turned CIA agent who's sent to Amman to work with Jordan's intelligence chief to track an Al Qaeda leader rumored to be planning attacks against America. [Screenwriter William] Monahan and Scott aligned to the project last year (Daily Variety, March 13, 2006), when Warner bought the novel, then titled "Penetration," by Washington Post columnist Ignatius.
The movie, named Body of Lies, is based on the book of David Ignatius, and it's about the CIA agent Roger Ferris, an ex-journalist newly stationed in Jordan after being wounded in Iraq. The first operation of Ferris is to eliminate a terrorist named Suleiman, but when this operation fails, Ferris is forced to adopt an innovative scheme modeled after a British plan used successfully against the Nazis. Ferris's plot to turn the terrorists against each other by sowing seeds of suspicion that their leaders are collaborating with the Americans puts his personal life in turmoil and threatens his professional relationship with the head of Jordanian intelligence.
The novel has been labeled as the best spy thriller post-9/11